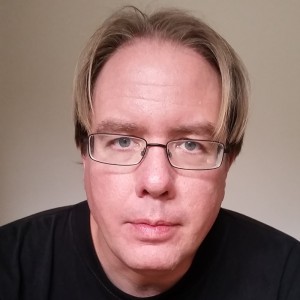 Availability
Travel policy
I do not accept tutor clients in my home. However, I'm happy to travel anywhere from Frankston & environs to Melbourne and Bayside suburbs. Please contact me for more details.
About
As a PhD in English and published/awarded scholar and researcher, I pride myself on my ability to push secondary and university students to excel in essay writing, critical argumentation, vocabulary, close reading, literary studies, and academic English - no matter what their field of study. As an experienced editor and proofreader, I can help you structure and write compelling and clearly-written arguments.

I have taught at the high school and university level, and this means I can get secondary students thinking like university students before they set foot inside a uni classroom. I know what gets the high marks in university English essays, and I bring my years of experience in higher education to everyone who takes advantage of my talents.

I have roughly ten years' experience both as a teaching assistant and as a Course Director for undergraduate university English courses. I also have years of experience as a secondary school English tutor, serving both mainstream secondary and International Baccalaureate students from diverse cultural backgrounds. I have also lectured at the Melbourne School of Continental Philosophy, and have been invited to give a talk at Swinburne University in May 2018.

I am available to anyone from Frankston to Melbourne & suburbs.
Education
Ph.D., English, University of Western Ontario (2017) (awarded Barbara McGraw Graduate Scholarship, Mary Routledge Graduate Fellowship, Ontario Graduate Scholarship, nominated for Graduate Teaching Award)

MA, Interdisciplinary Studies, York University (1999)

BA, Hons. English/Humanities dbl. maj. (1995) (magna cum laude) (awarded Arthur Haberman Award in History and Humanities, Humanities 20th Anniversary Book Prize)
---
Write a review
Character references
Write a reference
Services
One-to-one tuition
Group tuition
Home visits
Online help (Skype)
Subjects
English
English: Foundation Unit 1
English: Foundation Unit 2
English Language Unit 1
English Language Unit 2
English Language Unit 3
English Language Unit 4
English Literature Unit 1
English Literature Unit 2
English Literature Unit 3
English Literature Unit 4
English Unit 1
English Unit 2
English Unit 3
English Unit 4
Extended essay (EE)
Philosophy
Theory of knowledge (TOK)
Tutoring students in
Year 12
Year 11
Year 10
International Baccalaureate
GORD can be found among