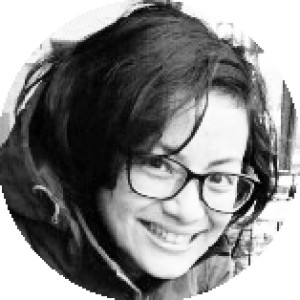 Availability
Around Hobart
Tuesday

3:30 PM - 6:00 PM
Thursday

3:30 PM - 6:00 PM
Friday

3:30 PM - 6:00 PM
Travel policy
I will need to bring my 5 year old son. He conducts himself very well and will not disturb the study session.
About
From experience, students with learning difficulties need more time to process information. As a tutor, my objective is to help my students overcome their learning difficulties with utmost care and find suitable ways to improve their confidence in order to improve their foundation skills on the subject matter.

I work on the student's pace. My approach is to ask questions, trying to get to know my students and their way of thinking or seeing things. I do my explanations around the student's level of understanding. I make my students solve the test questions themselves whilst observing and giving them some guidance, instead of showing them the solutions. That way, they would learn the process on how to figure things out themselves.

!! Mathematics skills that I can help you with:
- Trigonometry
- Calculus
- Algebra

Why am I suitable?
-- One of the requirement to study engineering at the university is a strong mathematical skills. Although I completed my high school in 1998 and electrical engineering degree in 2003, I can still remember my maths very well and teach you how to use it correctly.

!! Language skills that I can help you with:
- Indonesian
- Japanese

Why am I suitable?
-- I grew up in Indonesia and did my schooling there. I can read and write Bahasa Indonesia perfectly well and I still communicate to my 90 year old grandmother in Indonesian.
-- I always have Japanese influence and interest growing up. My Japanese language skills is self taught, I can pronounce japanese words correctly with no gaijin accents. I can read and write all hiragana, all katakana, and about 150 kanji so far (I haven't really pushed myself to do more). Having said that, I have many good references that I can taught you with. I was living in Japan, speaking only Japanese for 3 months and I still write to my Japanese friends.

!! Computing skills that I can help you with:
- 3D modelling with Rhinoceros
- 3D rendering with Flamingo nXT
- All digital work with Adobe Illustrator, Photoshop and InDesign
- Microsoft Word, Excel and PowerPoint

Why am I suitable?
-- I taught Computer Aided Design (CAD) to Jewellery Design and Manufacture students at Design Centre Enmore for about 3 years before moving to Tasmania in 2017.
-- Throughout my 18 years of admin experience, I am very proficient in using MS Word, Excel, and PowerPoint.

A little bit about me:
---------------------
I am a stay at home mum.

I am a registered VET specialist with the Teachers Registration Board (TRB) Tasmania and hold a valid Registration to Work with Vulnerable People (RWVP) license.

Tutoring experience:
----------------------
2018 - current: Year 6 - 10 Mathematics
2014 - 2017: Computer Aided Design (CAD) for 3D modelling and rapid prototyping


Thank you.
Education
Bachelor of Engineering in Electrical Engineering, UNSW (2003)

Diploma of Jewellery and Object Design, TAFE NSW (2012)

Certificate IV in Training and Assessment, Competency Training Institute of Australia (2014)
Interests
3D modelling
3D printing
Electronics
---
Write a review
Character references
Write a reference
Services
One-to-one tuition
Home visits
Subjects
Design and Technologies
Digital Technologies
Indonesian
Japanese
Mathematics
Science
Tutoring students in
Year 10
Year 9
Year 8
Year 7
International Baccalaureate
Caroline can be found among