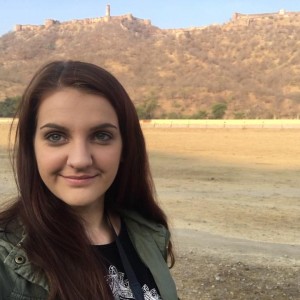 Availability
Around Moorooka
Sunday

8:00 AM - 9:00 PM
Tuesday

8:00 AM - 9:00 PM
Wednesday

8:00 AM - 9:00 PM
Saturday

8:00 AM - 9:00 PM
Around MacGregor
Sunday

8:00 AM - 9:00 PM
Tuesday

8:00 AM - 9:00 PM
Wednesday

8:00 AM - 9:00 PM
Saturday

8:00 AM - 9:00 PM
Travel policy
I can travel to UQ or a location up to 15 minutes from Moorooka free of charge.
About
Hi! I'm a final year student at the University of Queensland, studying to teach high-school music, geography and English. I am very patient, understanding and non-judgemental, and would love to hear from you how I can help with your studies.
Achievements
GPA of 6 achieved in Semester two 2017
Founded the Moorooka Community Choir in 2016
Offered guaranteed entry to Griffith University
Education
Year 12 completed in 2014.
Mark achieved: 6.00.
Currently studying Bachelor of Education (Secondary)/ Bachelor of Arts at The University of Queensland.
Interests
Travel
Yoga
Learning new instruments
---
Write a review
Character references
Write a reference
Services
One-to-one tuition
Group tuition
Home visits
Online help (Skype)
Subjects
English
English Essentials
English Mainstream
Geography
Music
Music Core
Music Extension
Tutoring students in
Year 12
Year 11
Year 10
Year 9
Year 8
Year 7
Olivia can be found among