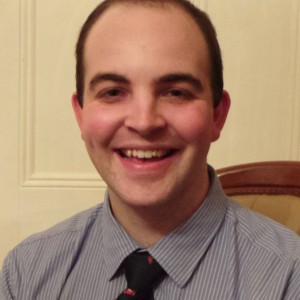 Availability
Around Southbank
Sunday

8:00 AM - 9:00 PM
Monday

8:00 AM - 9:00 PM
Wednesday

6:00 PM - 9:00 PM
Thursday

8:00 AM - 9:00 PM
Friday

8:00 AM - 9:00 PM
Saturday

8:00 AM - 9:00 PM
Travel policy
Happy to travel up to 15minutes for free, further at additional cost
About
I am a 28 year old doctor and graduated pharmacist currently dividing my time between clinical practice in a major Melbourne metropolitan hospital and a Masters research program. I am currently living in the Southbank/South Melbourne region. I have a strong interest for the health sciences given my two completed degrees and ongoing clinical practice in these areas. I have had a passion for teaching since high school and have continued this through my two degrees conducting tutoring and through university teaching. Through this I have gained sound experience in teaching in both group and one on one areas particularly via relatable real life/clinical concepts. I have been fortunate to receive dux awards for both my pharmacy and medicine degrees as evidence for my dedication to studies and helping teach others. I have also been president of student societies, published as first author in several peer reviewed journal articles and have multiple volunteering pursuits.
As peace of mind, I have current working with children's check and police check.
Achievements
Dux of class of 2015 graduate Monash MBBS (Hons) class
Dux of class of 2011 undergraduate La Trobe University Pharmacy 2011 BPharm (Hons)
Education
Year 12 completed in 2007.
Mark achieved: 96.20.
Currently studying Masters of Philosophy at Monash University.
Interests
Running
Soccer
Squash/tennis
Cooking
---
Write a review
Character references
Write a reference
Services
One-to-one tuition
Group tuition
Home visits
Phone help
Online help (Skype)
Subjects
Biology Unit 1
Biology Unit 2
Biology Unit 3
Biology Unit 4
Chemistry Unit 1
Chemistry Unit 2
Chemistry Unit 3
Chemistry Unit 4
English
Mathematics
Science
Tutoring students in
Year 12
Year 11
Year 10
Year 9
Year 8
Year 7
Matthew can be found among