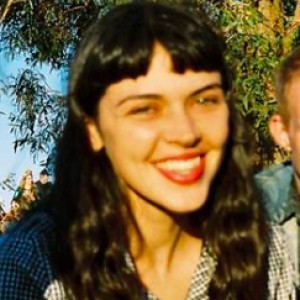 Availability
Around Northcote
Sunday

4:00 PM - 9:00 PM
Monday

3:15 PM - 10:00 PM
Tuesday

7:00 AM - 9:30 PM
Wednesday

7:00 AM - 10:00 PM
Thursday

2:00 PM - 9:45 PM
Friday

7:00 AM - 2:30 PM
Saturday

4:30 PM - 9:45 PM
Travel policy
Can travel to inner melbourne and northern suburbs!
About
Hi! Are you looking for a friendly, local English/philosophy/politics/Spanish tutor? Maybe that's me!
I graduated from Melbourne Girls College with a 99.55 ATAR and am now in my final year of my Arts Degree at Melbourne Uni.
I'm a responsible, articulate and approachable uni student looking to help you OUT with your humanities/english/writing/spanish STUFF!
Tonnes of experience tutoring, editing, workshopping and studying.
I'm 21 years old, living in Northcote, Melb but can come to you wherever you are in Melbourne!
xx
Achievements
99.55 ATAR
87 GPA at Melbourne University
Edit and publish for publications such as Farrago, Voiceworks
Education
Year 12 completed in 2014.
Mark achieved: 99.55.
Currently studying Bachelor of Arts at University of Melbourne.
Interests
creative writing
cycling
spanish
swimming
---
Write a review
Character references
Write a reference
Services
One-to-one tuition
Group tuition
Home visits
Online help (Skype)
Subjects
Communication
English
English (ESL) Unit 1
English (ESL) Unit 2
English: Foundation Unit 1
English: Foundation Unit 2
English Language Unit 1
English Language Unit 2
English Language Unit 3
English Language Unit 4
English Literature Unit 1
English Literature Unit 2
English Literature Unit 3
English Literature Unit 4
English Unit 1
English Unit 2
English Unit 3
English Unit 4
Media
Media Unit 1
Media Unit 2
Media Unit 3
Media Unit 4
Philosophy Unit 1
Philosophy Unit 2
Philosophy Unit 3
Philosophy Unit 4
Spanish
Tutoring students in
Year 12
Year 11
Year 10
Year 9
Year 8
Year 7
Abigail can be found among