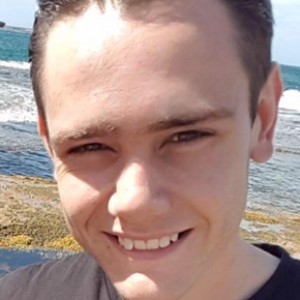 Availability
Around Cheltenham
Sunday

8:00 AM - 9:00 PM
Monday

12:00 PM - 9:00 PM
Tuesday

3:00 PM - 9:00 PM
Wednesday

9:30 AM - 9:00 PM
Thursday

3:00 PM - 9:00 PM
Friday

4:30 PM - 9:30 PM
Saturday

9:30 AM - 9:00 PM
Travel policy
Catering to within 20km of Cheltenham (Bayside/Kingston/Glen Eira suburbs)
About
Looking for an experienced tutor for 2018? Look no further! Enthusiastic, hardworking and dedicated, I aim to provide the best possible tuition for my clients in a manner that suits each individual's needs and requirements. I am of the earnest opinion that everybody learns differently, and my extensive experience seeks to cater for these factors within each session. Whether it's via a home visit or at another location that suits, I endeavour to accommodate each and every student's busy timetable and work effortlessly to ensure that my clients receive the highest quality tuition possible.
Achievements
Noel Thomas Prize for 5th in Year Level
Prize for Top of English 3/4
Prize for Top of History: Revolutions 3/4
H. V. Mitchell Essay Prize
Full Colours - Academic
Education
Year 12 completed in 2012.
Mark achieved: 98.05.
Currently studying Bachelor of Arts (Honours) at Monash University.
Interests
Reading
Current Affairs
Music
Association Football
---
Write a review
Character references
Write a reference
Services
One-to-one tuition
Home visits
Phone help
Subjects
Classical Societies and Cultures Unit 1
Classical Societies and Cultures Unit 2
Classical Societies and Cultures Unit 3
Classical Societies and Cultures Unit 4
Economics
Economics Unit 1
Economics Unit 2
Economics Unit 3
Economics Unit 4
English
English (ESL) Unit 1
English (ESL) Unit 2
English: Foundation Unit 1
English: Foundation Unit 2
English Language Unit 1
English Language Unit 2
English Language Unit 3
English Language Unit 4
English Literature Unit 1
English Literature Unit 2
English Literature Unit 3
English Literature Unit 4
English Unit 1
English Unit 2
English Unit 3
English Unit 4
History
History: 20th Century History Unit 1
History: 20th Century History Unit 2
History: Australian History Unit 1
History: Australian History Unit 2
History: Revolutions Unit 1
History: Revolutions Unit 2
International Politics: International Studies Unit 1
International Politics: International Studies Unit 2
International Politics: National Politics Unit 3
International Politics: National Politics Unit 4
International Politics Unit 1
International Politics Unit 2
Legal Studies Unit 1
Legal Studies Unit 2
Legal Studies Unit 3
Legal Studies Unit 4
Psychology Unit 1
Psychology Unit 2
Psychology Unit 3
Psychology Unit 4
Tutoring students in
Year 12
Year 11
Year 10
Year 9
Year 8
Year 7
Mark can be found among