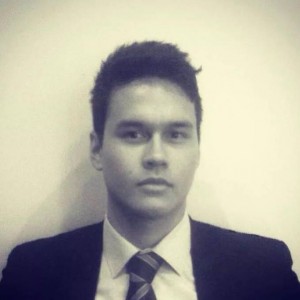 Availability
Around Duncraig
Sunday

7:00 AM - 8:00 PM
Monday

7:00 AM - 8:00 PM
Tuesday

7:00 AM - 8:00 PM
Friday

7:00 AM - 9:00 PM
Saturday

7:00 AM - 9:00 PM
Travel policy
Flexible. It would depend on the location of the student but I'm happy to talk over the phone and come to an agreement.
About
First I would like to address the whole idea of paid mentoring. To me thats just not the way to go about it.
Educators who set out to make changes in a students ability to excel both in the classroom and outside, shows the difference of service provided. Through my life I have been fortunate to be have incredible life experiences that I am grateful.

Those in the community know me as a person that will surpass what the broken schooling system pushes on students. I try to avoid labelling students as bright or smart etc because I feel that its a hinderance on their ability to be free in how problems are approached, to think deeper about what is taking place, not just memorising steps and have no true insight to what is taking place.

Too many students are not given the chance to be inspired, know their capacity to learn is far greater than they could imagine. The already pressure on students to achieve strong academic results in todays economy in order to secure jobs, is becoming harder and harder.

Overtime there has been a dramatic shift in the requirements to stand out from the rest of the crowd. I have the experience and ability to mentor students who are willing to dedicate the time.

My methods of tutoring and mentoring will involve not just the usual services but additional work that I expect students to actively engage in. Students for example would leave with an essay question that I would like answered with parameters set.

Students are able to contact me via a dedicated Facebook page that I will be in highly responsive on. Questions regarding certain questions or additional work set or that of some issues with the mandatory school work allocated.

Given its early days but I would like to eventually help dedicated students to work on presentation skills regarding a pick of one of their after hours essays. If this proves to be of interest a debate between small teams.

From my experience post university starting a well known online digital media platform that covers startups across Asia and host events with companies of interest. I then made the decision to not pursue a role at a Australian Government Agency (cannot disclose security reasons) in their Technology department.

But lets wrap this up and start with making a difference. I have many references of those currently working in the private and public education system, who have offered references to support my ability to execute.
Achievements
Co-Founded Digital Tech Magazine (covering Asia Start-ups)
Organised the meeting and collaboration of tech start-ups)
Development of Successful Financial Neural Network focusing on event driven equities
Education
Year 12 completed in 2008.
Mark achieved: 97.50.
Currently studying Masters of Information Systems (Higher Degree Research) with focus a key focus on Data Analytics & Cyber Security.
Interests
Reading extensively
Love the NBA!
International Relations
Music (who doesn't love tunes)
Cycle Gym Jog
Making jokes that are so funny that I only seem to laugh
Take a moment or so to play some Xbox One X
---
Write a review
Character references
Write a reference
Services
One-to-one tuition
Group tuition
Home visits
Teaching studio
Phone help
Online help (Skype)
Subjects
Ancient History
Business and management
Chemistry
Civics and Citizenship
Computer Science
Design and Technologies
Digital Technologies
Economics
Economics and Business
English
Essential English
Essential Mathematics
General Mathematics
Global politics
History
Information technology in a global society (ITGS)
Literature
Mathematical Methods
Mathematical Studies SL
Mathematics
Mathematics HL
Mathematics SL
Modern History
Philosophy
Physics
Psychology
Science
Social and cultural anthropology
Specialist Mathematics
World religions
Tutoring students in
Year 12
Year 11
Year 10
International Baccalaureate
Justin can be found among