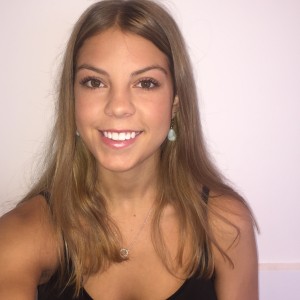 Availability
Around Camberwell
Monday

6:00 PM - 7:30 PM
Tuesday

5:00 PM - 7:30 PM
Thursday

11:00 AM - 9:30 PM
Saturday

12:00 PM - 3:00 PM
About
Hi !!

I completed VCE last year and am now studying Science at Melbourne University. I'm very interested to tutor science subjects as I could not only assist with succeeding in that subject but provide insight into potential further study and careers in this area.

I'm a very friendly and chatty person and am easy to get along with, however I'm very dedicated to my education and I achieved my goal in VCE and want to help other do the same.

I'm very organised and will help you with collating notes and organising a schedule for the year. I will also assist with the understanding and practice of concepts through trial exams and questions.

I achieved a study score over 40 in all the subjects that I tutor.
Psychology - 49
Biology - 45
Maths Methods - 42
Chemistry - 41

I have my licence and am happy to tutor at your house if that suits.
Education
Year 12 completed in 2017.
Mark achieved: 98.90.
Currently studying Bachelor of Science at University of Melbourne.
Interests
Music
Partying - once vce is over of course ;)
Reading
---
Write a review
Character references
Write a reference
Services
One-to-one tuition
Home visits
Subjects
Biology Unit 1
Biology Unit 2
Biology Unit 3
Biology Unit 4
Chemistry Unit 1
Chemistry Unit 2
Chemistry Unit 3
Chemistry Unit 4
Mathematics: Mathematical Methods (CAS) Unit 1
Mathematics: Mathematical Methods (CAS) Unit 2
Mathematics: Mathematical Methods (CAS) Unit 3
Mathematics: Mathematical Methods (CAS) Unit 4
Psychology Unit 1
Psychology Unit 2
Psychology Unit 3
Psychology Unit 4
Olivia can be found among