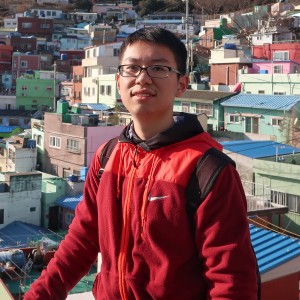 Availability
Around Sydney
Monday

5:30 PM - 9:00 PM
Tuesday

9:00 AM - 3:00 PM
Wednesday

6:00 PM - 9:00 PM
Thursday

3:00 PM - 9:00 PM
Friday

6:00 PM - 9:00 PM
Saturday

9:00 AM - 9:00 PM
About
My name is Wei and I'm currently studying a Bachelor of Engineering Honours (Civil) at the University of Sydney.

As an international student from China, I can speak both fluent Chinese (Mandarin) and English. And I am passionate about helping others with their struggles and helping them achieve their full potential.

My high school courses cover the contents of Maths B, Maths C, Physics and Chinese, and I have achieved over 85/100 for all of these. What is more, I have achieved the Second-class award of Municipal Physics Olympiad during high school.

So far my GPA for the university is 6.7/7, and I am on the Dean's List for Excellent Academic Performance.

Feel free to contact me so we can discuss how I can help you improve your grades as well as your problem solving and research skills.
Achievements
QUT Dean's List Academic Award
Second-class award of Municipal Physics Olympiad (Nanjing, 2014)
Education
Year 12 completed in 2015.
Mark achieved: 85.00.
Currently studying Bachelor of Engineering Honours (Civil) at The University of Sydney.
Interests
Soccer, Photography, Vlog
Photography
Volg
Gumpla Model
---
Reviews
Wei tutored my nephew briefly and I really appreciated his patience and clear communication. I would recommend Wei for tutoring.
- By Kat Henaway on 1st September 2018
Wei Z. was my son's math tutor for about 3-4 months untill he moved to another state. It was only a short period of time but it was enough to improve my son's grade. I was very pleased with the way Wei taught him. He was always prepared. He also went step by step through the homework and gave my son personalized information to suit his needs.
- By Uli S. on 10th August 2018
Write a review
Character references
Write a reference
Services
One-to-one tuition
Group tuition
Home visits
Teaching studio
Subjects
Chinese
Mathematical Studies SL
Mathematics
Mathematics A
Mathematics B
Mathematics C
Mathematics Enrichment
Mathematics Essentials
Mathematics HL
Mathematics Mainstream
Mathematics SL
Physics
Tutoring students in
Year 12
Year 11
Year 10
Year 9
Year 8
Year 7
International Baccalaureate
Wei can be found among