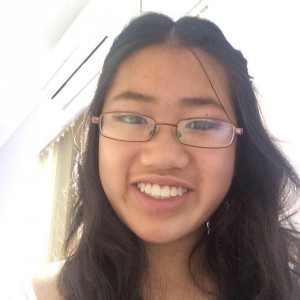 Availability
Around Sylvania
Sunday

8:00 AM - 8:00 PM
Monday

3:00 PM - 9:00 PM
Tuesday

9:00 AM - 12:00 PM
Tuesday

6:30 PM - 10:00 PM
Wednesday

6:00 PM - 10:00 PM
Thursday

8:00 AM - 10:00 PM
Friday

1:00 PM - 10:00 PM
Saturday

8:00 AM - 10:00 PM
Around Camperdown
Monday

2:30 PM - 5:00 PM
Tuesday

9:00 AM - 1:30 PM
Wednesday

9:00 AM - 10:45 AM
Friday

12:30 PM - 4:00 PM
About
I am currently in my final year at the University of Sydney where I am undergoing a Bachelor of Arts, majoring in American Studies and minoring in Chinese. I offer specialized tutoring in English and Music 1, 2 & Extension.

One of my passions in life is education and I whole-heartedly believe that everyone, no matter who you are, deserves support to reach their utmost potential. I pride myself on working with students from a diverse range of backgrounds, and with various abilities or challenges. I am a compassionate and understanding tutor, tailoring all learning to suit you and your needs— from revising the week's workload, organizing a study schedule or working ahead of the syllabus.

Having been tutored for all six years in high school, I understand how much a good tutor can improve a student's confidence and knowledge when heading into exams. I want to help you achieve your personal best and assist you in building motivation and enthusiasm for your studies.

My focuses for each discipline are as follows.

English:
1. Essay Writing
2. Creative Writing
3. Techniques
4. Critical and Analytical Thinking

Music:
1. Theory Practice
2. Essay Writing
3. Ear Training
4. Sight Singing/Reading
5. Efficiency

Even though I didn't receive a 99.99 ATAR, nor was dux of my school, I am on the pathway to my dream career and studying what I am passionate about. Whether you know what you want to do beyond high school or don't, I cannot stress enough that life does not end with the HSC; it actually begins with it and your ATAR does not define who you are. I may not have topped my cohort, but I am proud of what I achieved and whatever your result is, you should be too.

If you are interested, feel free to contact me to find out more.
Achievements
BA - American Studies
Music Extension (Musicology Essay) - E4
English (Advanced) - B5
Silver Award of Merit for Outstanding Academic Achievement in Three Courses
Leadership Award for Volunteering
Education
Year 12 completed in 2016.
Mark achieved: 71.00.
Currently studying Bachelor of Arts at The University of Sydney.
Interests
Music
Politics
Current Affairs
Reading
---
Write a review
Character references
Write a reference
Services
One-to-one tuition
Group tuition
Home visits
Phone help
Online help (Skype)
Subjects
English
English as a Second Language
Food Technology
Fundamentals of English
HSC English Extension 1
History
Music
Music 1
Music 2
Music Extension
Tutoring students in
Year 12
Year 11
Year 10
Year 9
Year 8
Year 7
Jesslyn can be found among