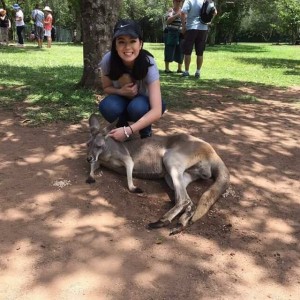 Availability
Around Richlands
Sunday

9:00 AM - 5:00 PM
Tuesday

4:30 PM - 7:00 PM
Wednesday

3:30 PM - 6:00 PM
Thursday

4:30 PM - 6:00 PM
Friday

4:30 PM - 7:00 PM
Saturday

9:00 AM - 5:00 PM
Around South Brisbane
Sunday

10:00 AM - 4:00 PM
Tuesday

3:30 PM - 6:00 PM
Wednesday

3:00 PM - 6:00 PM
Thursday

3:30 PM - 6:00 PM
Friday

3:30 PM - 6:00 PM
Saturday

10:00 AM - 4:00 PM
Travel policy
I only have public transport available to me so please keep that in mind
About
Honestly I understand how hard it can be in high school, especially with the transition of work loads but I've been through it and have survived! I can help make it a little easier for you with my own experience and even help you do better than I did.
Achievements
excellence award
single digit OP
Straight A report cards
Education
Year 12 completed in 2016.
Mark achieved: 9.00.
Currently studying Bachelor of Arts (Japanese Extended Major) at The University of Queensland.
Interests
Watching anime
Reading manga
Drawing
Reading
---
Write a review
Character references
Write a reference
Services
One-to-one tuition
Group tuition
Home visits
Online help (Skype)
Subjects
Ancient History
Art
Biology
Chemistry
English
English ESL
English Enrichment
English Essentials
English Mainstream
History
Japanese
Mathematics
Mathematics A
Mathematics Enrichment
Mathematics Essentials
Mathematics Mainstream
Science
Science 21
Tutoring students in
Year 12
Year 11
Year 10
Year 9
Year 8
Year 7
Sheridan can be found among