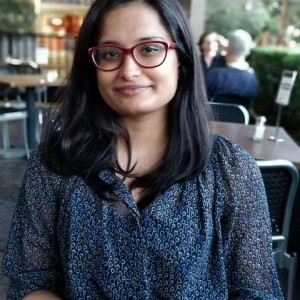 Verified mobile
Verified marks
Availability
Around Macquarie Park
Thursday

8:00 AM - 9:00 AM
Thursday

9:30 AM - 10:30 AM
Thursday

2:00 PM - 3:00 PM
Thursday

3:30 PM - 4:30 PM
Saturday

11:00 AM - 1:00 PM
Around Sydney
Sunday

9:00 AM - 12:00 PM
Thursday

8:00 AM - 11:30 AM
Thursday

1:30 PM - 4:30 PM
Saturday

8:00 AM - 12:30 PM
Saturday

2:30 PM - 5:30 PM
Travel policy
If the student's house is beyond the 10km radius, then there is a $10 surcharge for one-on-one visits.
About
Hi,

I love the Sciences and Math, and with the rate of growth of technology, it's important to keep up with the times and absorb all the information around us.

As great as this progress is, the amount of information that students have to intake changes every year.

I have coached and helped my peers for a long time and understand the dedication and patience it takes to meaningfully engage with the sciences.

If you'd like to learn Biology, Chemistry, Physics or Math and learn to love it, then please feel free to contact me.
Achievements
Participated in the CSIRO Student Research Programme and discovered a supernova remnant
Graduated with ATAR 95, with Bio, Chem, Phys, Math Ext 1
Currently hold a High Distinction-Distinction average in my Masters course
Have held sign language workshops
Education
Year 12 completed in 2009.
Mark achieved: 95.95 (verified).
Currently studying Master of Engineering at Macquarie University.
Interests
Trekking
Reading fiction
Writing fiction
Movies and TV shows
Skiing
---
Write a review
Character references
Write a reference
Services
One-to-one tuition
Group tuition
Subjects
Biology
Chemistry
Mathematics
Mathematics Extension 1
Mathematics Extension 2
Mathematics General
Physics