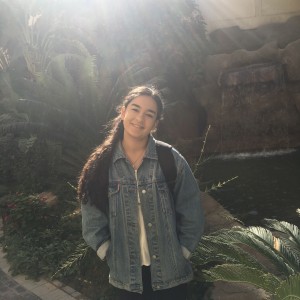 Verified mobile
Verified marks
Availability
Around Hillarys
Monday

2:00 PM - 9:00 PM
Wednesday

5:30 PM - 9:00 PM
Thursday

11:00 AM - 9:00 PM
Friday

10:00 AM - 9:00 PM
Saturday

12:30 PM - 9:00 PM
Around Crawley
Monday

1:00 PM - 9:00 PM
Wednesday

11:00 AM - 1:00 PM
Thursday

10:00 AM - 2:00 PM
Travel policy
I'm more than happy to do home visits but may charge extra if I am required to travel long distances.
About
Hi!
I've just graduated from school and am looking to tutor high-school students of all ages. My strengths in school were Biology, Human Biology, English and Psychology.
I would love to help where I can!
I also have notes and past assessments from year 11 and 12 that might assist as a valuable resource.

Feel free to contact me if you have any questions!
Education
Year 12 completed in 2017.
Mark achieved: 93.15 (verified).
Currently studying Bachelor of Biomedical Science at The University of Western Australia.
---
Write a review
Character references
Write a reference
Services
One-to-one tuition
Group tuition
Home visits
Phone help
Subjects
Biology
Chemistry
English
Essential Mathematics
Mathematical Methods
Mathematics
Science
Tutoring students in
Year 12
Year 11
Year 10
Year 9
Year 8
Year 7