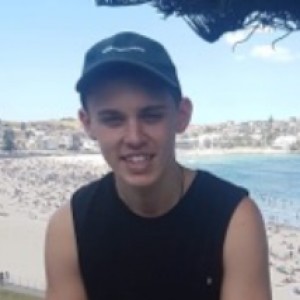 Availability
Around Wooloowin
Sunday

10:00 AM - 5:00 PM
Monday

3:00 PM - 6:00 PM
Thursday

3:00 PM - 6:00 PM
Friday

8:00 AM - 6:00 PM
Around Saint Lucia
Monday

3:00 PM - 6:00 PM
Thursday

3:00 PM - 6:00 PM
Travel policy
Depending on whether I have access to car or not might reduce availability. Also happy to travel up to 15 mins to customers house or requested location with an additional travel cost of $5. Furthermore, happy to meet at a public place like a library for example.
About
Hi my name is Adam Williams and I'm 18. I'm currently studying engineering at University of Queensland. I enjoy socializing with mates, going to the gym, hiking and playing video games. I'm looking for students in grades 7-12 who want tutoring basic science, Math and Physics. I love learning and think education is key, for success in life.
Achievements
Recieved an OP 5
- Philippines Immersion Pag-inupdanay (2015)
- Music Ensemble - Drumline (2013-2017)
- Academic Awards at Nudgee College 3 Gold, 2 Silver and 2 Bronze (2013–2017)
- School Captain of Eagle Junction State School (2012)
- Elected and Awarded House Prefect (2017)
- Service and Solidarity Award (2016)
- Leonardo da Vinci Award (2013)
- Stephen Daley Award (2015)
Education
Year 12 completed in 2017.
Mark achieved: 5.00.
Currently studying Engineering electrical/civil at The University of Queensland.
Interests
Hiking
Video Games
Going to the Gym
Hanging out with Mates
Netflix
---
Write a review
Character references
Write a reference
Services
One-to-one tuition
Home visits
Subjects
Mathematics
Mathematics A
Mathematics B
Mathematics Enrichment
Mathematics Essentials
Mathematics Mainstream
Physics
Science
Technology
Technology Studies
Tutoring students in
Year 12
Year 11
Year 10
Year 9
Year 8
Year 7