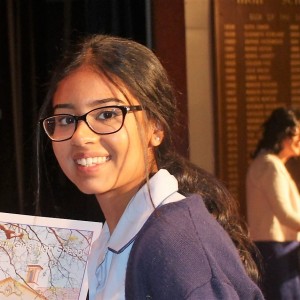 Verified mobile
Verified marks
Availability
Around Prospect
Sunday

8:00 AM - 6:00 PM
Monday

4:00 PM - 10:00 PM
Wednesday

2:00 PM - 10:00 PM
Friday

7:00 AM - 10:00 PM
Saturday

7:00 AM - 10:00 PM
Around Parramatta
Sunday

8:00 AM - 6:00 PM
Monday

4:00 PM - 10:00 PM
Wednesday

2:00 PM - 10:00 PM
Friday

7:00 AM - 10:00 PM
Saturday

7:00 AM - 10:00 PM
Travel policy
I will not be available to tutor at a house. I would prefer a public space such as a local library.
About
Hey! I'm Saloni, I've recently graduated from Macarthur Girls High school and have received an ATAR of 95.10.

I can help you with your HSC preparations and your HSC studies extensively by sharing my notes, and the notes I have received from previous successful students. I have many resources and online textbooks that I can share to assist you with your study.

I have studied Advanced English and hence can tutor for K-12 English. I am additionally available to tutor for HSC Biology (my favourite), Society and Culture and PDHPE.

I can immensely assist by distinguishing your weaknesses and strengths to drastically improve your HSC examination techniques, skills and overall results. I have experience with tutoring, and can organise lessons based on your goals and abilities. I am also very enthusiastic and driven to improve academically and will gladly help you with any problems!

Currently I am studying at the University of Sydney, completing a degree in Bachelor or Arts and Bachelor of Advanced studies (Politics and International Relations). I am available all day on Fridays and over the weekends.

Feel free to contact me if you have any further enquiries!
Education
Year 12 completed in 2017.
Mark achieved: 95.10 (verified).
Currently studying Bachelor of Arts and Bachelor of Advanced Studies in Politics and International Relations at The University of Sydney.
---
Write a review
Character references
Write a reference
Services
One-to-one tuition
Group tuition
Phone help
Subjects
Biology
Community & Family Studies
Community & Family Studies Life Skills
English
English Life Skills
English as a Second Language
Personal Development, Health & Physical Education
Personal Development, Health & Physical Education Life Skills
Science
Society & Culture
Society & Culture Life Skills
Tutoring students in
Year 12
Year 11
Year 10
Year 9
Year 8
Year 7