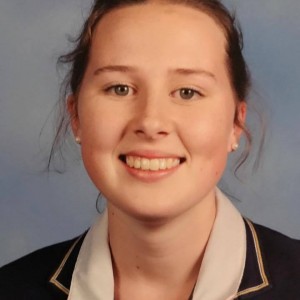 Availability
Around Melbourne
Sunday

7:00 AM - 9:00 PM
Monday

5:00 PM - 9:30 PM
Tuesday

4:30 PM - 9:30 PM
Wednesday

4:30 PM - 9:30 PM
Thursday

6:30 PM - 9:30 PM
Friday

6:30 PM - 9:30 PM
Saturday

7:00 AM - 10:00 PM
Travel policy
Can do home visits :)
About
**** Professional and Affordable****
ATAR 97.55 2017
Tutored many students before, of all abilities and skills, to accelerate, or for extra attention.
Flexible around Uni Timetable
Friendly and helpful.
Achievements
Chemistry 46
Maths Methods 45
Further Maths 47
English 39
Italian 39
Education
Year 12 completed in 2017.
Mark achieved: 97.55.
Currently studying Commerce at University of Melbourne.
---
Write a review
Character references
Write a reference
Services
One-to-one tuition
Group tuition
Home visits
Subjects
Chemistry Unit 1
Chemistry Unit 2
Chemistry Unit 3
Chemistry Unit 4
English Unit 1
English Unit 2
English Unit 3
English Unit 4
Italian
Mathematics: Foundation Unit 1
Mathematics: Foundation Unit 2
Mathematics: Further Mathematics Unit 1
Mathematics: Further Mathematics Unit 2
Mathematics: General Mathematics Unit 1
Mathematics: General Mathematics Unit 2
Mathematics: Mathematical Methods (CAS) Unit 1
Mathematics: Mathematical Methods (CAS) Unit 2
Mathematics: Mathematical Methods (CAS) Unit 3
Mathematics: Mathematical Methods (CAS) Unit 4
Mathematics: Specialist Mathematics Unit 1
Liz can be found among