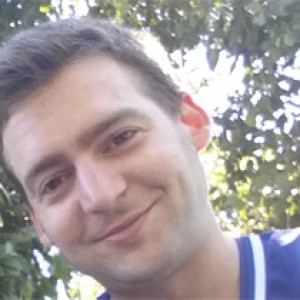 Availability
Around Lake Wendouree
Sunday

10:00 AM - 8:00 PM
Monday

12:00 PM - 10:00 PM
Tuesday

12:00 PM - 10:00 PM
Wednesday

12:00 PM - 10:00 PM
Thursday

12:00 PM - 10:00 PM
Travel policy
Available to travel to locations locally. Can travel further afield depending on requirements.
About
Essay writing specialist. Areas of expertise include VCE & IB History & English.
Professional writer and qualified teacher with experience working as a one-on-one and group tutor. Using skills developed working as a freelance journalist and registered teacher I can help you to engage with course content to write meaningful, worthwhile, professional level essays that meet assessment criteria and get you positive results.
Drawing on my background working as a professional writer and educator I can help you to deepen your understanding of key concepts and teach you the critical thinking and writing skills needed not only for high school but for university and beyond.
Available for home tutoring or happy to work from my home-office located centrally in Lake Wendouree.
Achievements
Contributing writer – Vox Media
Contributing writer & editor – Sbnation.com
Chief Editor – North & West Melbourne News
Contributing writer & editor – Mildred.co
Writer & Performer – Melbourne International Comedy Festival 2012
Featured writer – ESPN
Contributing writer – TheBigSmoke.com.au
Selected Entrant – Lord Mayor's Creative Works Prize 2013
Finalist – L.T. Humphries Poetry Competition
Dux of History
Dux of Philosophy
Awarded for Academic Excellence in English
Education
Studied Anthropology and Journalism at Monash University (Clayton, Australia) and Leiden University (Leiden, the Netherlands). Obtained Diploma of Education from RMIT.
Dux of History, Dux of Philosophy, awarded for Academic Excellence in English.
Current First Aid and CPR certificate.
Interests
Reading
Writing
History
Literature
Philosophy
Film & TV
Theatre
Comic Books & Graphic Novels
Politics
Anthropology
Archaeology
Sociology
---
Write a review
Character references
Write a reference
Services
One-to-one tuition
Group tuition
Home visits
Teaching studio
Phone help
Online help (Skype)
Subjects
Classical Societies and Cultures Unit 1
Classical Societies and Cultures Unit 2
Classical Societies and Cultures Unit 3
Classical Societies and Cultures Unit 4
English
English (ESL) Unit 1
English (ESL) Unit 2
English: Foundation Unit 1
English: Foundation Unit 2
English Language Unit 1
English Language Unit 2
English Language Unit 3
English Language Unit 4
English Literature Unit 1
English Literature Unit 2
English Literature Unit 3
English Literature Unit 4
English Unit 1
English Unit 2
English Unit 3
English Unit 4
Extended essay (EE)
Film
Global politics
History
History: 20th Century History Unit 1
History: 20th Century History Unit 2
History: Australian History Unit 1
History: Australian History Unit 2
History: Rennaisance History Unit 1
History: Rennaisance History Unit 2
History: Revolutions Unit 1
History: Revolutions Unit 2
International Politics: International Studies Unit 1
International Politics: International Studies Unit 2
International Politics: National Politics Unit 3
International Politics: National Politics Unit 4
International Politics Unit 1
International Politics Unit 2
Media Unit 1
Media Unit 2
Media Unit 3
Media Unit 4
Philosophy
Philosophy Unit 1
Philosophy Unit 2
Philosophy Unit 3
Philosophy Unit 4
Sociology Unit 1
Sociology Unit 2
Sociology Unit 3
Sociology Unit 4
Studio Arts Unit 1
Studio Arts Unit 2
Studio Arts Unit 3
Studio Arts Unit 4
Theatre
Theatre Studies Unit 1
Theatre Studies Unit 2
Theatre Studies Unit 3
Theatre Studies Unit 4
Theory of knowledge (TOK)
Visual Arts
Tutoring students in
Year 12
Year 11
Year 10
Year 9
Year 8
Year 7
International Baccalaureate
Lachlan can be found among