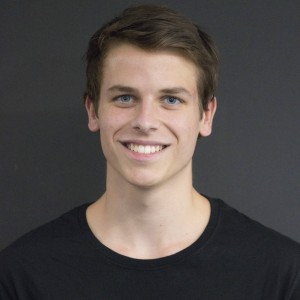 Availability
Around Earlwood
Sunday

8:30 AM - 8:00 PM
Monday

3:30 PM - 8:00 PM
Tuesday

6:00 PM - 9:00 PM
Wednesday

3:30 PM - 8:00 PM
Thursday

4:00 PM - 8:00 PM
Friday

3:30 PM - 8:00 PM
Around Camperdown
Monday

2:30 PM - 8:00 PM
Tuesday

5:30 PM - 8:00 PM
Thursday

3:30 PM - 8:00 PM
Travel policy
Happy to travel to you for no added cost if you live in or around Undercliffe-Earlwood-Marrickville area, or around the University of Sydney in the specified times. Will charge an extra fee for travelling to farther locations.
About
I am an experienced and diligent tutor with excellent organisational and relational skills. I am passionate and engaged with all aspects of learning, and thus am an engaging and dedicated tutor.
Achievements
Dux of St Andrew's Cathedral School 2017
Jeremy Curvers Memorial Prize for Composition and Overall Achievement in Music
Academic Excellence in IB History HL 2017
Academic Excellence in IB Biology SL 2017
Academic Excellence in IB Music HL 2017
Duke of Edinburgh Gold Award
Education
Year 12 completed in 2017.
Mark achieved: 99.70.
Currently studying Bachelor of Arts/Law at The University of Sydney.
Interests
History
Classical Music
Cycling
Politics and International Relations
Outdoor Recreation
---
Write a review
Character references
Write a reference
Subjects
Biology
English
Extended essay (EE)
History
History Elective
Music
Tutoring students in
Year 10
Year 9
Year 8
Year 7
International Baccalaureate