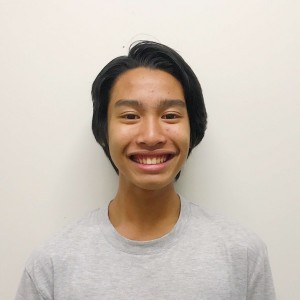 Availability
Around Douglas
Monday

4:00 PM - 6:00 PM
Wednesday

3:00 PM - 5:00 PM
Thursday

5:00 PM - 6:00 PM
Saturday

8:00 AM - 12:00 PM
Travel policy
Currently do not have my P plates, however am willing to take public transport or another way for home visits. Extra $5 charge for home visits.
About
I recently graduated high school in 2017 with an OP6, and am currently enrolled in a Bachelor of Exercise Physiology at James Cook University. I have had experience with tutoring friends & peers before, so I would like to apply this with other students also.

(It does not allow me select 'Physical Education' as a subject), but I graduated ranked 1st in Physical Education, 2nd in Legal Studies, top of class for Religion and Ethics and High Achievements for all other authority subjects I studied.

Also have a large interest in Biology, and more specifically, application of this onto physical exercise. Therefore, I am also of help in this field.

I am willing to assist with:
- Exam preparation
- Assignment help (e.g. providing scaffolding, proofreading, assisting with referencing etc)
- Inquiries with assessment through call, facebook call, skype etc
Achievements
Academic Merit Award 2012
Academic Merit Award 2015
Academic Merit Award 2017
Student Leader 2017
Senior school Sportsman of the Year 2017
Attained a Queensland Certificate of Education
Ranked first in subject 2017 - Physical Education
Education
Year 12 completed in 2017.
Mark achieved: 6.00.
Currently studying Exercise Physiology at James Cook University.
Interests
Sports (Basketball, Volleyball, Water Polo, Netball, Tennis)
---
Write a review
Character references
Write a reference
Services
One-to-one tuition
Group tuition
Home visits
Phone help
Online help (Skype)
Subjects
Biology
Health and Physical Education
Introduction to Senior Physical Education
Legal Studies
Religion and Ethics
Tutoring students in
Year 12
Year 11
Year 10
Year 9
Year 8
Year 7
Alriz can be found among