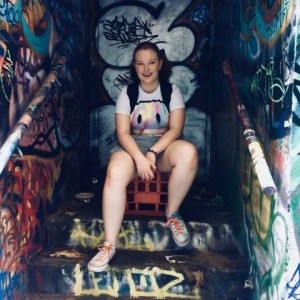 Availability
Around Oak Park
Wednesday

11:00 AM - 1:00 PM
Around Niddrie
Wednesday

11:00 AM - 3:00 PM
About
HI!

My name is Alex and I am a new high school graduate who absolutely loves everything theatre and film related.

I can help you out in any Drama or Media subject, ranging from Year 7 to Year 11 (Units 1&2). I'm happy to provide help over the phone (though not recommended due to the physical nature of the subjects) or over Skype. However, if you'd prefer to let me see your work face-to-face I'd be happy to oblige!

I hope I can help you to achieve the best in your drama and media studies in the future!
Achievements
Have successfully performed three musicals during high school (High School Musical, The Wizard of Oz, How to Succeed in Business Without Even Trying)
Became apart of the SRC (2016)
Got an excellence award for House Participation (participating many times in house related drama performances)
Got 100% on Year 10 Photography final exam
Received Yellow Colours Award for Theatre in Year 12
Education
Year 12 completed in 2017.
Mark achieved: 66.20.
Currently studying Bachelor of Arts/Master of Teaching (Secondary) at Deakin University.
Interests
Film-Making
Writing
Acting/Theatre
Listening to Musical Theatre
Goofing around with my dog
---
Write a review
Character references
Write a reference
Services
One-to-one tuition
Phone help
Online help (Skype)
Subjects
Drama
Drama Unit 1
Drama Unit 2
Media
Media Unit 1
Media Unit 2
Tutoring students in
Year 12
Year 10
Year 9
Year 8
Year 7