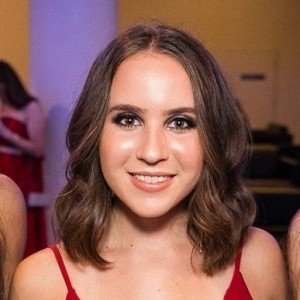 Availability
Around Toowong
Friday

3:30 PM - 7:00 PM
Saturday

2:00 PM - 4:00 PM
About
Hi! I'm currently studying my Masters of Dietetics at the University of Queensland, and I recently graduated from a Bachelor of Exercise and Nutrition Sciences. I have a passion for learning and this reflects in the results I achieved in high school:
English: VHA 7
Music: VHA 6
Music Extension: VHA 6
Maths B: VHA 5
Biology: VHA 3
Physics: VHA 2
OP: 2

Throughout my bachelors degree I developed crucial time management, organisation and studying skills which are the key for academic success. While I'm studying a science degree, I've always had a passion for english and music, and in addition I completed my classical piano exams up to AMEB grade 6 (A+) and theory exams up to Grade 3 Theory of Music and Music Craft Levels 1 and 2 (equivalent to Grade 6), so I am well equipped to tutor both English and Music.

I have a passion for health, nutrition and fitness, and throughout my bachelors degree I did many biology, chemistry and human physiology subjects which mean I am fully capable of tutoring high school biology!

Please don't hesitate to contact me to discuss the possibility of tutoring!
Achievements
OP 2
Academic Excellence Award years 8 - 12
Scholarship for Excellence in Science - grade 12
Top of subjects - English, Music, Music Extension (grade 12)
AMEB Classical Piano exams up to grade 6
AMEB Theory of Music exams up to grade 6 equivalent
Education
Year 12 completed in 2014.
Mark achieved: 2.00.
Currently studying Master of Dietetics Studies at The University of Queensland.
Interests
Gym and exercise
Nutrition
Music - piano and singing
Reading
Dance
---
Write a review
Character references
Write a reference
Services
One-to-one tuition
Group tuition
Nicola can be found among