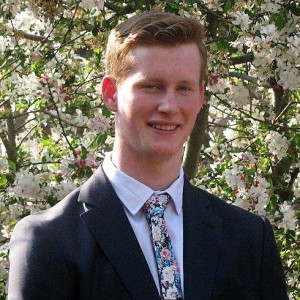 Verified mobile
Verified marks
Availability
Around Castle Hill
Monday

9:00 AM - 6:00 PM
Tuesday

3:00 PM - 8:00 PM
Wednesday

3:00 PM - 6:00 PM
Friday

9:00 AM - 8:00 PM
Saturday

8:00 AM - 8:00 PM
Around Beaumont Hills
Monday

9:00 AM - 6:00 PM
Tuesday

3:00 PM - 8:00 PM
Wednesday

3:00 PM - 6:00 PM
Friday

9:00 AM - 8:00 PM
Saturday

8:00 AM - 8:00 PM
Travel policy
I will be able to travel to homes for tutoring within the Hills district.
About
I completed the HSC at Kellyville High School in 2017, achieving an ATAR of 99.65. I am about to commence my first year of university, studying a Bachelor of Economics / Bachelor of Advanced Maths (Hons) at UNSW.

My HSC marks in each subject are as follows:
Maths Ext 2 - 91
Maths Ext 1 - 99
Economics - 95
Physics - 94
Chemistry - 95
Advanced English - 91

During my HSC I used a variety of learning techniques in conjunction with a dedicated work ethic to achieve my result. I wish to impart these skills on current year 11 and 12 students to ensure they remain engaged with their subjects and derive a great deal of satisfaction from their academic pursuits.

I am able to assist students in achieving any goals they may have, whether it be supporting students who are struggling with their workload or those who are highly capable of being extended beyond the scope of their course.

I primarily tutor in the Hills District and am willing to come to you. Hourly rates may vary based on the difficulty level of the subject. Please feel free to call me with any other questions on 0451584074.
Achievements
Dux of Kellyville High School 2017
1st in cohort for Mathematics Extension 2, Physics, Economics, Chemistry and Advanced English
2nd in cohort for Mathematics Extension 1
HSC All-Rounders award, Band 6 / E4 in all subjects
Education
Year 12 completed in 2017.
Mark achieved: 99.65 (verified).
Currently studying Bachelor of Economics / Bachelor of Advanced Mathematics (Hons) at The University of New South Wales.
---
Write a review
Character references
Write a reference
Services
One-to-one tuition
Home visits
Subjects
Economics
Mathematics
Mathematics Extension 1
Mathematics Extension 2
Mathematics General
Physics
Tutoring students in
Year 12
Year 11
Year 10
Year 9