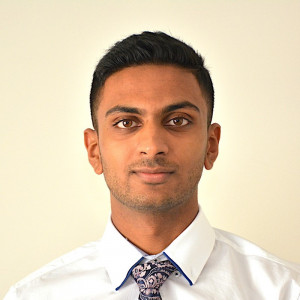 Verified mobile
Verified marks
Availability
Around Kingsley
Sunday

7:00 AM - 8:00 PM
Monday

7:00 AM - 8:00 PM
Tuesday

7:00 AM - 8:00 PM
Wednesday

7:00 AM - 8:00 PM
Thursday

7:00 AM - 8:00 PM
Friday

7:00 AM - 8:00 PM
Saturday

7:00 AM - 6:00 PM
Around Duncraig
Sunday

7:00 AM - 10:00 PM
Monday

7:00 AM - 10:00 PM
Tuesday

7:00 AM - 10:00 PM
Wednesday

7:00 AM - 10:00 PM
Thursday

7:00 AM - 10:00 PM
Friday

7:00 AM - 10:00 PM
Saturday

7:00 AM - 10:00 PM
About
My name is Kushil, and I am a tutor who has recently graduated from St Stephens School with an ATAR score ranked in the top 4% of WA. Having had over a year of experience in tutoring, I am able to spend time with students (yr's 1 to 12) throughout the week, to help build their confidence in studies and aid them achieve their goals within a variety of subjects. I completed my WACE in 2017, and am hence able to provide an accurate idea of the current syllabus. I have an immense passion for mathematics and am hence studying it at The University of Western Australia.
Achievements
-Year 12 WACE Certificate of Distinction
- Academic Excellence awards throughout high school
- Highest achiever in Economics and Computer Science
- ATAR rank within the top 4% in WA
- Certificate of Distinction: Australian Mathematics Competition 2017
- Studying Mathematics and Computer Science at UWA
Education
Year 12 completed in 2017.
Mark achieved: 96.10 (verified).
Currently studying Mathematics & Statistics and Computer Science at The University of Western Australia.
---
Write a review
Character references
Write a reference
Services
One-to-one tuition
Group tuition
Home visits
Phone help
Online help (Skype)
Subjects
Economics and Business
Essential Mathematics
General Mathematics
Mathematical Methods
Mathematics
Specialist Mathematics
Tutoring students in
Year 12
Year 11
Year 10
Year 9
Year 8
Year 7