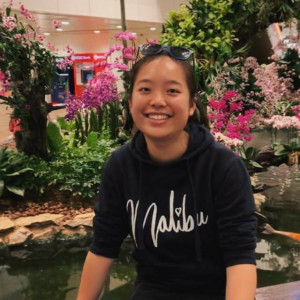 Verified mobile
Verified marks
Reviews
Availability
Around Baulkham Hills
Monday

3:00 PM - 10:00 PM
Tuesday

3:00 PM - 10:00 PM
Saturday

10:15 AM - 11:15 AM
Around Winston Hills
Thursday

3:00 PM - 10:00 PM
Saturday

10:15 AM - 11:15 AM
Travel policy
I live in Winston Hills ($45), I do have my drivers license so I can travel to you ($5 extra- $50)
About
Hey! I'm Renee, a Maths tutor, I completed the HSC in 2017 at Castle Hill & I can come to you! My # 0435 269 673.

I'm extremely dedicated to teaching and passionate about Maths. I'm friendly and engaging, and keen to teach students at differing abilities & strive to improve their marks. I want them to do well and improve :)

Please don't hesitate to text or call, I'll be more than happy to work something out :)

I have a valid Working with Children Check.
Education
Year 12 completed in 2017.
Mark achieved: 91.70 (verified).
Currently studying Applied Finance and Business Analytics at Macquarie University.
---
Reviews
Renee has been my tutor for ten months and she has been able to help me achieve great results in Yr 9 and 10. Her style of teaching has helped me greatly and I would highly recommend her for anyone in need of a fantastic tutor!!
- By Ethan A on 30th May 2018
Renee helped me for two lessons in the holidays for an assignment and she was able to teach me the content really quickly. I would 10/10 recommend her!
- By Scarlett- Year 8 on 10th April 2018
Renee is an amazing and friendly tutor who has helped me improve my Maths marks dramatically. Thanks Renee!
- By Joanna on 11th February 2018
Write a review
Character references
Write a reference
Services
One-to-one tuition
Home visits
Subjects
Mathematics
Mathematics General
Tutoring students in
Year 12
Year 11
Year 10
Year 9
Year 8
Year 7