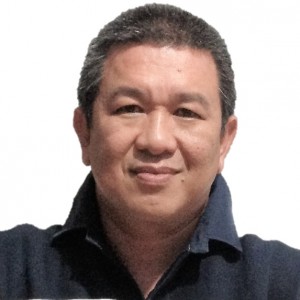 Availability
Around Willetton
Sunday

8:00 AM - 3:00 PM
Monday

4:00 PM - 7:00 PM
Tuesday

3:00 PM - 8:00 PM
Wednesday

3:00 PM - 8:00 PM
Thursday

3:00 PM - 8:00 PM
Friday

3:00 PM - 8:00 PM
Saturday

8:00 AM - 4:00 PM
Around Brentwood
Sunday

8:00 AM - 4:00 PM
Monday

4:00 PM - 7:00 PM
Tuesday

3:00 PM - 8:00 PM
Wednesday

3:00 PM - 8:00 PM
Thursday

3:00 PM - 8:00 PM
Friday

3:00 PM - 8:00 PM
Saturday

8:00 AM - 4:00 PM
Travel policy
Tuition at my place in Willetton. (bus route 507 stops in front of my house)
About
7 Feb 2019 updated: I AM FULLY BOOKED NOW.
Contact me to reserve 2020's tuition.
------------------------------------------------------------------------
Let a professional teacher to assist your study.

Contact me now to book you sessions for the rest of 2018 and 2019 academic year.

I provide a one-to-one or group tuition at my place (bus route 507).
Essential questions are well prepared so the lessons are more efficient (no time wasted on writing the question).

Testimony from CW (parents, 2015)
I decided to send my dyslexic son to Ryan after reading his method of teaching beginning of last year. His patience and kindness towards my son Is beyond words. HIs illustrations and power point make learning a lot easier. Importantly his dedication and kindness make a perfect formula for success in his students. My son will finish year 12 this year and I am sure he will miss him.
Achievements
I am a professional tutor with 36 years experience in teaching Maths and Physics.
I have been developing my own teaching materials, using visualisation of concepts.
Contact me now to secure your spot next year.
Education
Master of Education (graduated with honour) from the University of Western Australia.

I have been teaching and tutoring Mathematics and Physics for more than 35 years.

I am tutoring Maths in School of Education, Murdoch University. In 2018 I also trained secondary teachers from Dept of Education to make the eligible to teach Mathematics Method.
---
Write a review
Character references
Write a reference
Services
One-to-one tuition
Group tuition
Subjects
General Mathematics
Mathematical Methods
Mathematics
Physics
Specialist Mathematics
RYAN can be found among