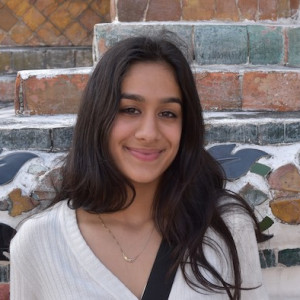 Availability
Around Epping
Sunday

9:00 AM - 10:00 PM
Monday

9:00 AM - 10:00 PM
Tuesday

9:00 AM - 10:00 PM
Wednesday

9:00 AM - 11:30 AM
Friday

9:00 AM - 10:00 PM
Saturday

9:00 AM - 10:00 PM
Travel policy
More than happy to travel, as long as it is 15 min drive/train distance from Epping area. Also available for Skype/Facetime sessions.
About
Hey guys! My name is Anusha and I graduated from Cheltenham Girls High in 2017 with an ATAR of 98.25 as an All Rounder.

I have always been a keen learner in the subjects I studied in school, and would love to guide students through the hectic year that is the HSC, or provide any extra help students may need for the grades below.

The subjects I offer for the HSC are:
- Mathematics
- Mathematics Extension I
- Chemistry
- Economics
- Biology

Having gone through the HSC process very recently, I have a tonne if resources and completely understand how daunting it can be. In this, i'd be able to help you with gaining those extra essential marks and guide you to remain confident in your ability throughout the year. Whether this means a quick one-hour session via Skype or Facetime, or meeting face to face.

Hope to hear from you soon!! :)
Achievements
HSC All Rounder
USYD Dalyell Scholarship Programme
Education
Year 12 completed in 2017.
Mark achieved: 98.25.
Currently studying Civil Engineering and Arts at The University of New South Wales.
---
Write a review
Character references
Write a reference
Services
One-to-one tuition
Group tuition
Home visits
Online help (Skype)
Subjects
Chemistry
Mathematics
Mathematics Extension 1
Mathematics General
Tutoring students in
Year 12
Year 11
Year 10
Year 9
Year 8
Year 7