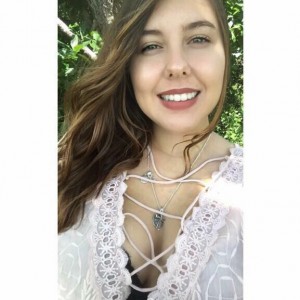 About
Hello there, my name is Crystal Lenegan-dry I graduated Good Shepherd High school in 2016 and I am currently studying a Bachelor of Dental Surgery in the department of health and medicine at James Cook University in Cairns. As a recently graduated high school student, I am fully aware and understand the pressures that arise when studying and just how difficult it can be to keep up with the work loads especially if we can not understand it. I love helping students who wish to excel in their academic careers and I also wish to help students understand the content being delivered within their subjects and to achieve the grade they desire. Tutors can be scary but I like to create a relaxed environment in which we can develop the way you learn so that you can get the most out of your content in the easiest way possible.
Achievements
- Completed Charles Darwin University Science scholarship programme
- Student leader in year 12 for educational development
- Recipient of the Chief Ministers award in 2015 and 2016
- Received Awards for academic excellence in 2014, 2015 and 2016
- Received Chemistry and Biology subject awards in 2015 and 2016
- Completed the Evolution scholarship programme in 2016
- Feature in the IB world magazine for physics research and projects in 2015 for building a multi axis chair that tests anti gravity used by NASA
Education
Year 12 completed in 2016.
Mark achieved: 95.00.
Currently studying Bachelor of Dental Surgery at James Cook University.
Interests
volunteering for RSPCA
studying
swimming and boxing
---
Write a review
Character references
Write a reference
Services
One-to-one tuition
Group tuition
Subjects
Biology
Chemistry
English
Science
Tutoring students in
Year 12
Year 11
Year 10
Year 9
Year 8
Year 7
Crystal can be found among