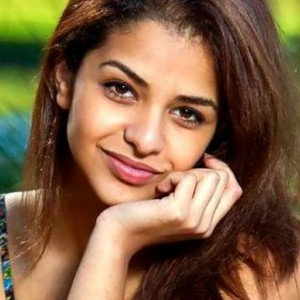 Availability
Around Caringbah South
Sunday

7:00 AM - 10:00 PM
Travel policy
Any of the following places will not incur any extra charge: - houses close to public transport in the Sutherland Shire/St George Area - Any libraries in the Sutherland Shire/St George Area - Locations in Sydney CBD - Any location at UTS, Sydney. I am happy to travel, if need be. Extra charge can be negotiated upon request.
About
I'm currently a third-year Advanced Science student at UTS, Sydney, with a major in Pre-Medicine. I completed my International Baccalaureate Diploma in 2013, with a leaving ATAR of 91.35. I excelled in the areas of Theatre, Spanish, English, and History, having achieved 6/7 and 7/7 (the top band) in all these subjects.

I am passionate about education and I believe no student should be left feeling like they are struggling or falling behind in their studies. I'm a very patient teacher, and have the ability to simplify complex ideas so that my students can learn.

I have tutoring experience with students across a wide range of grades. I also have international English teaching experience in North Africa, which I conducted on my gap year. During my year 11 summer holiday, I went on an international exchange to Spain for three months, where I thoroughly studied the language.
Achievements
Academic Excellence Award for Spanish IB
Top 20% in Australasia Maths Olympiad Award
Caroline O'Brien Short Story Award
RM Skillen Short Story Award
Education
Year 12 completed in 2013.
Mark achieved: 91.35.
Currently studying Bachelor of Advanced Science (Pre-Medicine) at University of Technology Sydney.
Interests
Piano
Nail art
Creative writing
---
Write a review
Character references
Write a reference
Services
One-to-one tuition
Group tuition
Home visits
Teaching studio
Phone help
Online help (Skype)
Subjects
Biology
Chemistry
Creativity, action, service (CAS)
Drama
English
Extended essay (EE)
HSC English Extension 1
HSC English Extension 2
History
History Elective
Mathematics
Science
Spanish
Spanish Beginners
Spanish Continuers
Spanish Extension
Theatre
Tutoring students in
Year 12
Year 11
Year 10
Year 9
Year 8
Year 7
International Baccalaureate
Danna can be found among