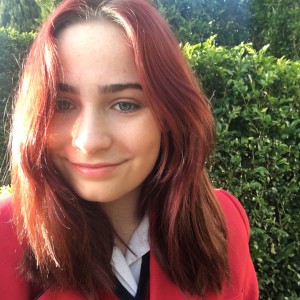 Location
Ella tutors around Miranda
Ella also tutors around North Strathfield
Travel policy
I mainly travel by train or bus so it would help massively if I could get to your home or our selected venue by these modes of transport.
About
Hi! My names Ella and I'm here to help! I'm an experienced student - currently finishing year 11 - offering services in English, Music and history. My timetable is flexible and I'm prepared to give everything to teaching those who need it!
Achievements
2nd in Advanced English - year 11
1st in Extension English - year 11
1st in Music 1 - year 11
2nd Ancient History - year 11
Education
Year 11 student.
Currently studying at The McDonald College.
Interests
Flute
Singing
Reading
Blogging
Dancing
Shopping
Travelling
---
Write a review
Character references
Write a reference
Services
One-to-one tuition
Home visits
Online help (Skype)