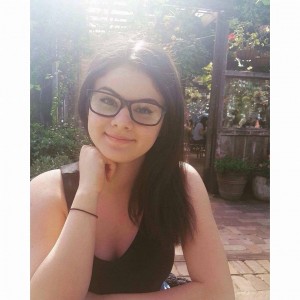 Verified mobile
Verified marks
Reviews
Availability
Around Liverpool
Monday

7:00 PM - 9:00 PM
Tuesday

5:00 PM - 8:00 PM
Wednesday

3:00 PM - 8:00 PM
Friday

2:00 PM - 8:00 PM
Saturday

12:00 PM - 8:00 PM
Travel policy
Call or message me to discuss travel options. I charge $25 for library or local locations. I also allow students to come to my office and be tutored for $25
About
I am a University of Sydney student studying a Bachelor of Secondary Education and Science. I have a passion in teaching and learning from my students, and would really appreciate the knowledge gained in working with students of all ages in a tutoring profession.
I have had tutoring experience in the past with one on one private tutoring and am willing to push each student to their best capabilities.
I'm here to support and mentor you to get the best results that you can achieve. I have faith in all my students and believe they can do amazingly with some guidance.
Due to my past experiences, i have been able to learn how to efficiently time manage.
I charge $25 for libraries and at my office
feel free to contact me at : 0411706503
Achievements
band 6 in biology
band 5 in chemistry
band 6 in english
band 6 in Ancient History
band 5 in mathematics
Education
Year 12 completed in 2015.
Mark achieved: 95.60 (verified).
Currently studying Bachelor of secondary education and Bachelor of Science at The University of Sydney.
Interests
Love travelling
Dance
Gymnastics
---
Reviews
Rae is an outstanding tutor who demonstrates a creative and coherent way of teaching. Through her guidance, I have been able to consistently surpass even my own expectations of what I can achieve. She provides an amazing learning experience and I strongly recommend her as your tutor for the years to come.
- By Shahneel Khan on 23rd August 2017
Write a review
Character references
Write a reference
Services
One-to-one tuition
Group tuition
Home visits
Phone help
Online help (Skype)
Subjects
Ancient History
Biology
Chemistry
English
Fundamentals of English
History
Mathematics
Science
Senior Science
Tutoring students in
Year 12
Year 11
Year 10
Year 9
Year 8
Year 7