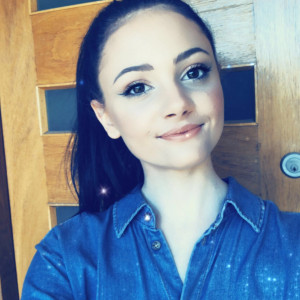 Availability
Around Girrawheen
Wednesday

3:00 PM - 7:30 PM
Thursday

3:00 PM - 7:30 PM
Friday

5:30 PM - 7:30 PM
Around Woodvale
Wednesday

3:00 PM - 7:30 PM
Thursday

3:00 PM - 7:30 PM
Friday

5:30 PM - 7:30 PM
Travel policy
Willing to travel to homes or common location/library
About
YEARS 1-10 TUTOR Hi! My name is Thalia and I'm a graduated year 12 student and Prefect at Woodvale Secondary College, studied Japanese, English, Chemistry, Human Biology and Mathematics Methods. I would love to help you improve your grades!


I'm kind, trustworthy, approachable and patient. I will consistently work to ensure that you or your child achieves the most during every tutoring session and has enjoyed their time learning!
I am a tutor because I have a strong passion for helping others and making others smile. I believe that everyone has the potential to succeed in the career pathway that makes them happy. During sessions I would employ my positivity, creativity and a little fun so that students not only achieve their personal bests, but enjoy the journey towards their goals.

I always endeavour to improve everything I do. My life is encompassed by books, languages, music, and theatre. I have been singing and acting since the age of two and have been playing guitar and writing music for eight years. Although my world of the arts has shaped my life impermeably, my second one is by far superior and supremely real. I am extremely appreciative of my family and education. So my goals for the future are to travel and live in Japan and teach English to young students.

I am available to tutor for years 1-9 mathematics, and years 1-10 English, science and Japanese. I am also willing to travel to homes. My available hours are Wednesdays, Thursdays and Fridays and potentially weekends. Over my years of study in high school, I have learned and used excellent study techniques that have helped me achieve A grades in all of my assessments. Please contact me by message, email or mobile phone if you are interested, and we can work out the times you are comfortable with and other details!
Achievements
Certificate of Excellence x6
Certificate II Japanese as a second language
First Aid Certificate St John Ambulance
Certificate of Distinction: Big Science Competition x2
Certificate of Distinction: National Chemistry Quiz x3
Certificate of Merit: Australian History Competition
Certificate of Credit: Australian Mathematics Competition x2
Top of ATAR Japanese (ave 91%)
Certificate of English competency
Education
Year 12 student.
Currently studying at Woodvale Secondary College.
Interests
Guitar
Learning Japanese
Singing
Running
Reading
---
Write a review
Character references
Write a reference
Services
One-to-one tuition
Group tuition
Home visits
Phone help
Online help (Skype)
Subjects
English
Health and Physical Education
Human Biology
Mathematics
Science
Work Studies
Tutoring students in
Year 10
Year 9
Year 8
Year 7