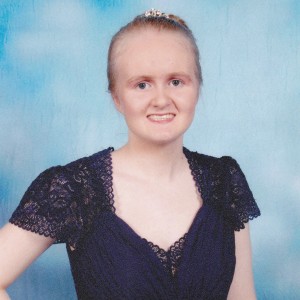 Location
Emily tutors around Adelaide
Emily also tutors around Hallett Cove
About
Hi!

I'm Emily, and I tutor English Literature, Modern History, and Classical Studies/Ancient History for Year 12 SACE students.

In 2016 I achieved an ATAR of 98.40, in addition to an A+ Merit in English Studies (now known as English Literary Studies), and an A+ Merit in Modern History. I was also recognised as the top performing English Studies student, as well as the top performing Classics student, at my school.

I am extremely passionate about the subjects that I tutor, leading me to study the humanities at a tertiary level. I am currently completing a Bachelor of Arts (Advanced) at the University of Adelaide, majoring in Classics and History.

For individual tutoring, I charge $20 an hour. For small group tutoring, I charge $13 an hour per person. I can also look over drafts via email for $15 per assignment.

What I can offer:

1) Assistance in clarifying material
2) Guidance in all assessment tasks, including essay structuring/writing
3) Help in analysing literary & historical texts
4) Exam revision + tips & tricks

I also offer email support outside of contact hours.

When I am available:

I am currently available all seven days of the week. However, the exact times when I can tutor you are subject to a number of factors, including my uni timetable, and where you are willing to meet.

I will try to accommodate you as best as I can.

Get in touch if you're interested, I look forward to hearing from you!
Achievements
98.40 ATAR
SACE Merit - English Studies
SACE Merit - Modern History
Subject Award - English Studies
Subject Award - Classics
Education
Year 12 completed in 2016.
Mark achieved: 98.40 (verified).
Currently studying Bachelor of Arts (Advanced) at The University of Adelaide.
Interests
Reading
Creative writing
Music (piano)
---
Write a review
Character references
Write a reference
Services
One-to-one tuition
Group tuition
Subjects
Ancient History
English
Literature
Modern History