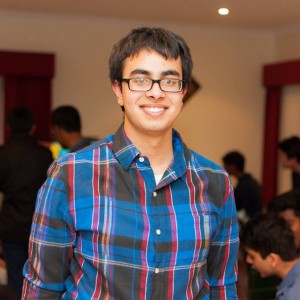 Location
Ishan tutors around Wantirna South
Ishan also tutors around Parkville
Travel policy
I prefer to tutor from home because of convenience but I can meet prospective students in the city for lessons.
About
Hi guys, I'm offering tutoring to anyone taking Units 1,2,3,4 Biology and Unit 1,2,3,4 Further Maths during their VCE years as well as Science, English and Mathematics for younger year levels. I thoroughly enjoy the experience of teaching and understand how daunting the schooling experience can be. However, having experienced both tertiary and secondary level schooling, I have developed a good understanding of what is expected at of high school students and believe I can help you to reach your goals. My specialty and interests lies within the biological sciences, specifically the immune system and cell biology. I am able to tutor from home (I live in South East Melbourne) or I can arrange classes to be at the State Library or one of the University of Melbourne Library's. Please give me a call or a text if you are interested.
Education
Year 12 completed in 2015.
Mark achieved: 96.10.
Currently studying Bachelor of Science at University of Melbourne.
Interests
Fantasy Stories
Cricket
Writing Novels
Immunology innovations
---
Write a review
Character references
Write a reference
Services
One-to-one tuition
Group tuition
Subjects
Biology Unit 1
Biology Unit 2
Biology Unit 3
Biology Unit 4
English
Mathematics
Mathematics: Further Mathematics Unit 1
Mathematics: Further Mathematics Unit 2
Science
Tutoring students in
Year 12
Year 11
Year 10
Year 9
Year 8
Year 7
Ishan can be found among